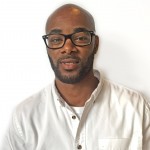 Reggie Jackson
Reggie Jackson
Prior to my tenure here at Summit Urgent Care, I had very little experience in customer service. Since being here, I have witnessed how excellent customer service/care can brighten up a patient's day. For that reason, I think it was genius for our owner, Dr. Barry Morgan, to put a huge emphasis on customer care.
What do you enjoy about working with people/employers? The thing I enjoy most is the opportunity to build relationships with complete strangers while collaborating to reach a common goal.
What do you do for fun? I enjoy doing a variety of competitive sports with my brothers. Nothing compares to sibling rivalry.
What's something most people don't know about you? I am the founder of a nonprofit organization called Future Shepherds Inc. I provide mentorship, academic assistance, and athletic training for kids in my community.