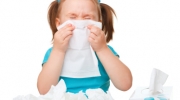 How many times has your child had a fever or an asthma attack after your doctor's office has closed?
With our extended hours, Summit Urgent Care is here to help.
While some things do require a trip to the emergency department, most pediatric illnesses and injuries can be managed in one of our clinics. We offer on-site x-rays as well as common on-site lab tests. The results are available quickly so you do not have to go home wondering if your child is going to be okay.
In addition, we offer treatment for many injuries. We can suture lacerations and we offer medical glue instead of stitches when appropriate. We can splint broken bones and provide care for sprains and strains.
We evaluate and treat most pediatric complaints as young as newborns and infants. We also offer in-house meds to make your life easier.
---
When you need to see a doctor NOW for fever, colds or other illness, Summit Urgent Care is convenient and available without an appointment, 7 days a week. 365 Days a Year! We have locations in East Point, Newnan, and Fayetteville, GA. Servicing the nearby cities of Sharpsburg, Peachtree City, College Park. Every member of our team, from board-certified doctors has the same patient focus and is dedicated to delivering the best possible care.