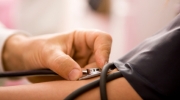 For more than 20 years, we have provided companies throughout Georgia with on-site services dedicated to workplace wellness, education, and OSHA and DOT compliance. These cost-effective programs are designed to create a safe workplace, minimize lost workdays, and improve job performance and job satisfaction. We can also provide these services at any of our convenient Urgent Care centers.
---
Interested In Scheduling On-Site Flu Shots?
---
We come onsite to make things convenient for you. We're flexible and willing to work around your schedule and needs. Our onsite services are designed to streamline employer access to care, encourage healthy behaviors, prevent injuries and enhance worker health and productivity. These services help reduce absenteeism, disability, employee turnover and health care costs. Let Summit Occupational Medicine make your life more convenient with our on-site services.
On-Site Services We Provide
Physicals (DOT, firefighter etc.)

Hearing Tests

Respirator/Fit Testing

Drug Screens (DOT)

Flu Shots

Hep B Testing

TB Immunization

Extended Hours