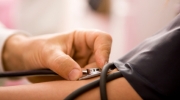 For more than 20 years, we have provided companies throughout Georgia with on-site services dedicated to workplace wellness, education, and OSHA and DOT compliance. These cost-effective programs are designed to create a safe workplace, minimize lost workdays, and improve job performance and job satisfaction. We can also provide these services at any of our convenient Urgent Care centers.
---
Interested In Scheduling On-Site Flu Shots?

---
We come onsite to make things convenient for you. We're flexible and willing to work around your schedule and needs. Our onsite services are designed to streamline employer access to care, encourage healthy behaviors, prevent injuries and enhance worker health and productivity. These services help reduce absenteeism, disability, employee turnover and health care costs. Let Summit Occupational Medicine make your life more convenient with our on-site services.
On-Site Services We Provide
Physicals (DOT, firefighter etc.)

Hearing Tests

Respirator/Fit Testing

Drug Screens (DOT)

Flu Shots

Hep B Testing

TB Immunization

Extended Hours
WHAT OUR PATIENTS SAY
Your services were great! Coming straight from the airport with breathing problems and bites all over me, I was quite uncomfortable. From the front desk to the provider, each person had a calming spirit. Even the instructions give were very direct concerning the asthma, yet welcoming. Thank you for being in business. Thank you for your service!
Gaylinn
I was very pleased with the professionalism of the staff and the facilities at the East Point location. I would definitely recommend this urgent care provider.
Lawrence
"It's such a pleasure knowing that this office is available when I need them. Every time I've been here the service has been excellent and quick. I really appreciate the service and care from everyone at office."
Cheryl
"It was a great first-time experience at an Urgent Care from beginning to end. I was pleasantly surprised and appreciate the warmness and professionalism of the entire staff."
Tameka
"Summit Urgent Care is the best thing that has happened to healthcare in a long time. It is like visiting a family doctor with the convenience and hours of emergency care. It is also as affordable as a family doctor if you don't have insurance. Very clean and short wait times."
Keith
Previous
Next
FOLLOW US ON
SOCIAL!

[instagram-feed]