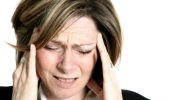 Evaluation and treatment for multiple types of headaches (including migraines), testing if necessary.
We also offer in-house meds to help relieve your symptoms and aid your recovery sooner.
When you need to see a doctor NOW for fever, colds or other illness, Summit Urgent Care is convenient and available without an appointment, 7 days a week. 365 Days a Year! We have locations in East Point, Newnan, and Fayetteville, GA. Servicing the nearby cities of Sharpsburg, Peachtree City, College Park. Every member of our team, from board-certified doctors has the same patient focus and is dedicated to delivering the best possible care.
WHAT OUR PATIENTS SAY
Your services were great! Coming straight from the airport with breathing problems and bites all over me, I was quite uncomfortable. From the front desk to the provider, each person had a calming spirit. Even the instructions give were very direct concerning the asthma, yet welcoming. Thank you for being in business. Thank you for your service!
Gaylinn
I was very pleased with the professionalism of the staff and the facilities at the East Point location. I would definitely recommend this urgent care provider.
Lawrence
"It's such a pleasure knowing that this office is available when I need them. Every time I've been here the service has been excellent and quick. I really appreciate the service and care from everyone at office."
Cheryl
"It was a great first-time experience at an Urgent Care from beginning to end. I was pleasantly surprised and appreciate the warmness and professionalism of the entire staff."
Tameka
"Summit Urgent Care is the best thing that has happened to healthcare in a long time. It is like visiting a family doctor with the convenience and hours of emergency care. It is also as affordable as a family doctor if you don't have insurance. Very clean and short wait times."
Keith
Previous
Next
FOLLOW US ON
SOCIAL!

[instagram-feed]